Tyler Lewis News
Zenith Project
2005-07-08
Project - Zenith Marketing & Communications
We completed work on the Zenith project on 8th July 2005.
This project used Version 2 of our Content Management System (CMS) and was developed to be compliant with W3C Standards for HTML and CSS.
Sue Gregory from Zenith Marketing & Communications was very impressed with the final outcome and once the site was built it took no time for Zenith to upload all their own copy and add images with the CMS allowing the site to go live vastly ahead of schedule.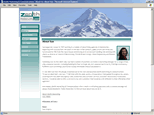 The design for this encompassed the existing Zenith corporate branding re-enforcing this with appropriate imagery.
Please visit the site and send your comments to Zenith.
Vacancies
Are you a talented local web developer looking to test your knowledge of PHP, mySQL, HTML and CSS in a commercial environment? If so see our web developer vacancies and get in touch, you could be the very person we are looking to add to our team..

Keep up-to-date with our RSS News Feed